Miyagi Traveller Backpack Dark Brown
The Miyagi Traveller Backpack is unique but familiar at the same time. This handsome bag is a reminiscence of the classic Japanese Randoseru backpack combined with efficient modern design. Crafted with our proprietary vegan leather, it is highly water-resistant while being able to age beautifully with time. Designed with the intention of a modern yet classic form factor, this backpack features a padded compartment for your iPad Pro or laptop, while still having a plenty of space for all your daily essentials. Whether you're hiking, riding your bike, headed to school or commuting to the office, the Miyagi Traveller Backpack is designed to be a sturdy vessel for your journey.
Details
· Fits iPad Pro and most laptops up to 15" MacBook
· Softly padded to help protect your laptop
· Large main compartment with one soft divider
· Small inside pocket (for phone & cash)
· Two sided zip closure for main compartment and velcro opening for outside pocket
Dimensions
45cm(H) x 30cm(L) x 12cm(W)
Also available in:
· Classic Black
World Wide Delivery
We ship anywhere you are. Select your country during checkout.
Additional Information
| | |
| --- | --- |
| Weight | 3 kg |
| Dimensions | 60 x 40 x 45 cm |
| Camera Insert | Without Insert, Add Insert |
The History of The Randoseru Way
History
The history of the Japanese bag goes back to more than 200 years ago in the Edo era. The Randoseru is the traditional Japanese backpack originally used by soldiers to carry their baggage.
It bears the pure essence of practicality, functionality and durability.
Inspiration
This "Way of Carriage" has since inspired the modern students and working professionals as the minimalistic and classic Japanese style of carrying baggage.
This lead to the birth other forms of stylish, professional and practical bags to be born from the Randoseru method.
Quality
The Randoseru method is a fully handcrafted process. This process allows the bags to be durable and lasting through decades of the owner's lifetime.
This durability is a testament to its utility and functionality attached to the Japanese as symbolic of each individuals' unique path.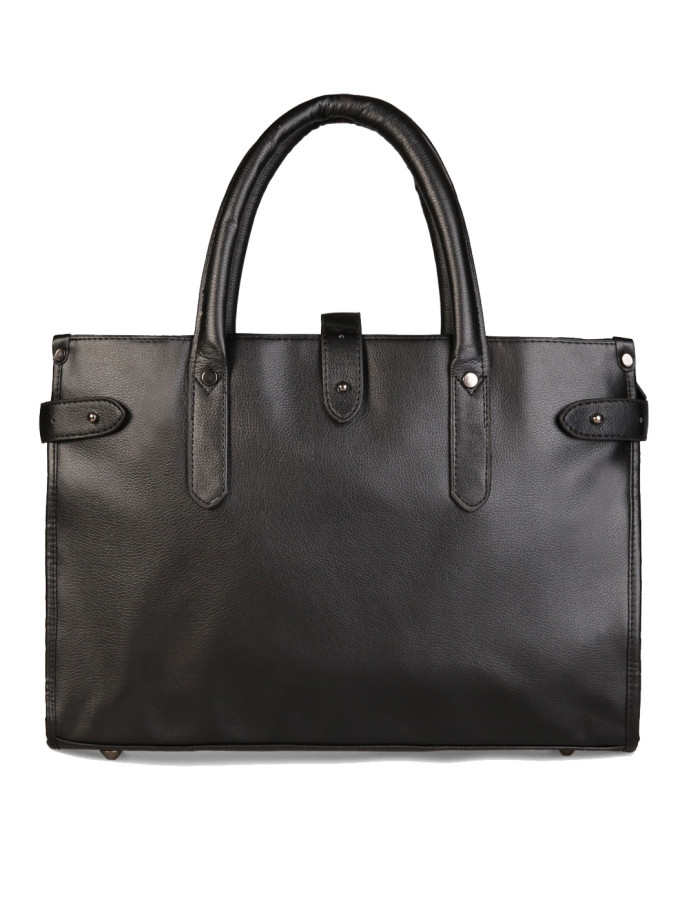 Quickview
Briefcases, For Her, For Him
The Osaka briefcase is a classic staple for all modern travellers. We designed the Osaka briefcase with the contemporary aesthetic in mind. Carries your Macbook or laptop with a dedicated sleeve, with lots of spare room for documents and accessories. Wear it with a sling or hand carry it in style.
Details
· Fully padded laptop sleeve pocket that fits iPad Pro, MacBooks and laptops up to 13" · Wall pockets for wallet and smartphone · Waterproof zipper detail · Comfortable Top carry handles · Adjustable & Detachable shoulder strap for those who prefers to keep it hands free · Studded Bottom
Dimensions
30cm(H) x 40cm(L) x 8cm(W)
Color
· Also available in dark brown
World Wide Delivery
We ship anywhere you are. Select your country during checkout.
$185